Old buildings may require refurbishment to give a sound surface for decorating. Depending on the age of the building, work will be carried out under the guidance of local conservation and planning departments using traditional methods.
Topcoat plaster is applied to finish plasterboard, rendered walls or existing walls (once sealed) providing a smooth, seamless surface ready to receive decorative treatment using wallpaper or paint. Skimming is an easy, cost effective way of covering cracked / un-sound surfaces ready for decorating.
We offer floor screeding and latexing.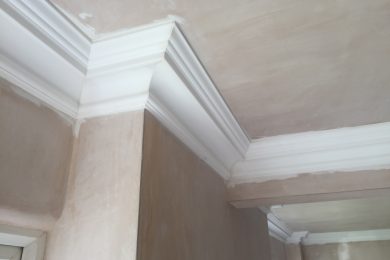 We are committed to the restoration and preservation of architectural features to complement your building's architecture, using traditional skills and modern techniques and materials to reproduce original features such as ceiling roses, corbels, coving and cornices.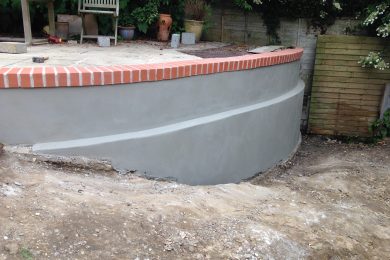 We render the exterior of properties to provide a protective coating to prevent rain penetration. It also acts as a decorative finish to enhance the appearance of a building. We use products to meet the client's requirements and age of the building, using modern renders such as silicone and acrylic.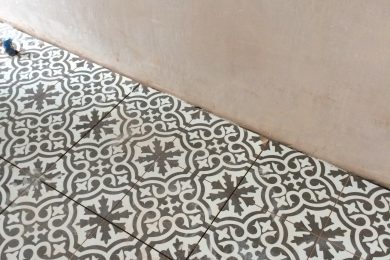 We plaster to create smooth-like surfaces using quality gypsum based plasters onto brick or block walls or 'dot & dab' techniques using plasterboard. The exceptional finish means your walls and ceilings are ready to decorate. We always chose the best process and products for the project.
Studs form walls and may carry vertical structural loads or be non load-bearing such as in partition walls which only separate spaces. They hold in place the windows, doors, interior finish, exterior sheathing or siding, insulation and utilities and help give shape to a building. Studs run from sill plate to wall plate. In modern construction studs are fastened to the plates in a way, such as using ties, to prevent the building from being lifted off the foundation by severe wind or earthquake.
Sound proofing helps to prevent sound traveling through walls.
Internal wall insulation is a solution for inefficient homes affected by heat loss.